Manduka Recycled Foam Block - Leaf Green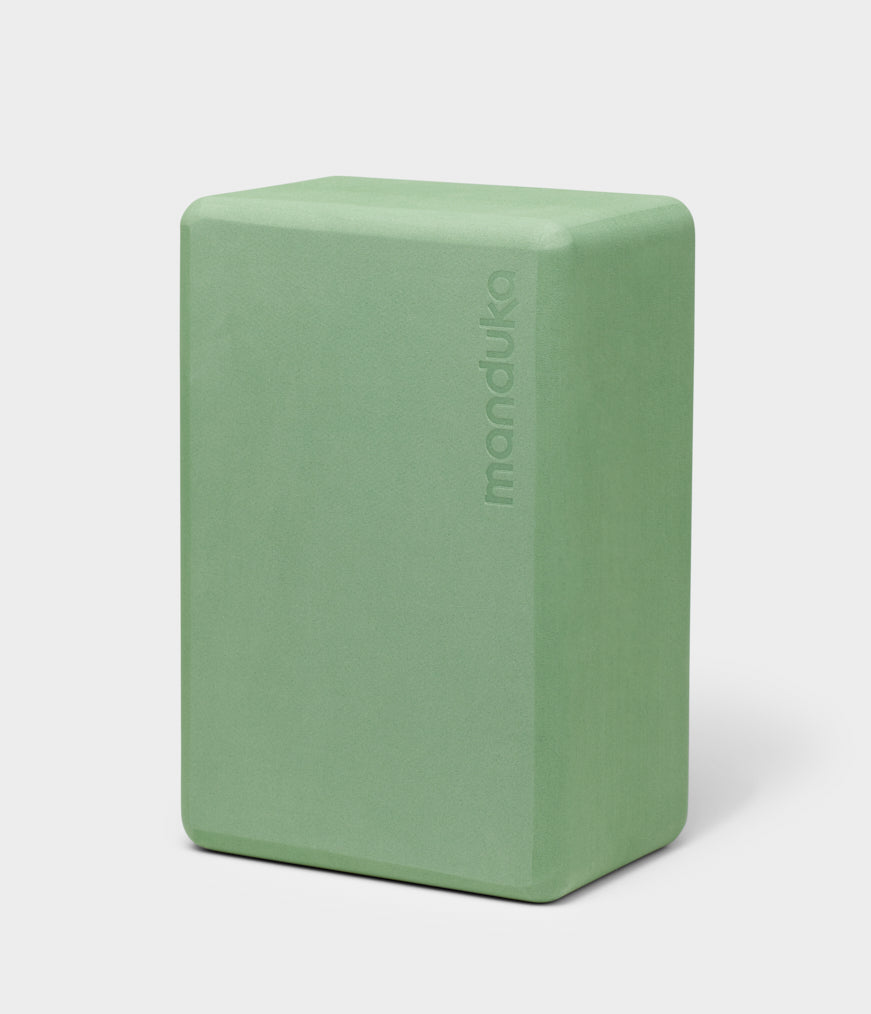 Designer: Manduka
Manduka's Recycled Foam Yoga Block is the first among equals - consisting of over 50% recycled EVA foam, this lightweight yet firm yoga block provides unbeatable comfort, style and support.

From balancing postures, to stretching, to supported back bends, a block can allow you to reach further, go a little deeper into your postures, and support you throughout your practice.
0.45kg; 23cm x 15cm x 10cm
Contains between 50% - 75% recycled post-industrial & post-consumer EVA foam
Rounded edges for comfort
High density, extreme durability, firm support
Soft surface texture for a comfortable grip
To Clean: Wipe the block clean with a damp cloth. For more cleaning recommendations, check out this Manduka Blog Post  Keep out of direct sunlight.
Manduka's Recycled Foam Yoga Block redefines the quality and recycled content standards for all foam blocks. Between 50% to 75% of each block is guaranteed to contain a mixture of post-industrial and post-consumer recycled EVA foam without compromising durability or performance.