Sustainability is the New Technology
Honoring nature as the highest form of technology, we use raw fibers
whenever possible. We choose fabrics that are kind on the earth, soft on
the skin and designed for performance.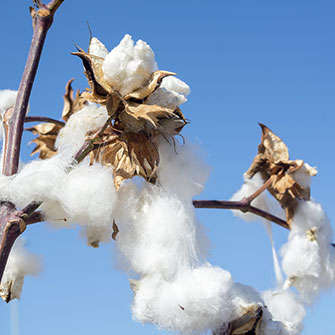 Soft, non-GMO, 100% organic cotton grown without the use of harmful fertilizers or pesticides.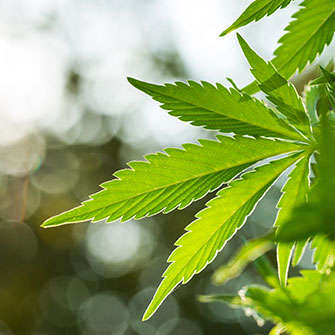 A naturally cool, dry fabric requiring less water and fewer pesticides than conventional cotton.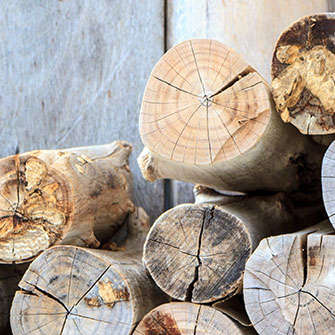 A man-made fiber created from sustainably-grown beechwood - with added UPF sun protection.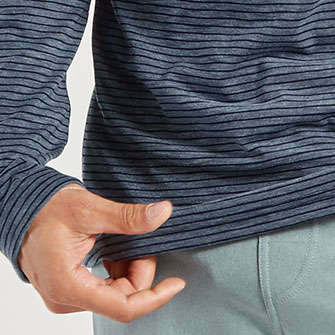 Crafted from regenerated, sustainably-grown wood. Made with a closed-loop manufacturing process that creates zero waste.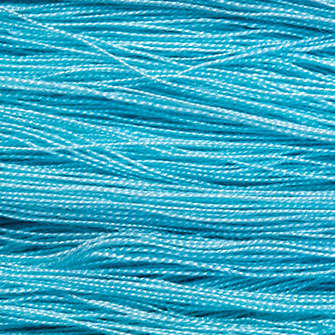 Raw materials, meet high-performance fabrics for clothing that stretches, supports and quickly wicks away moisture.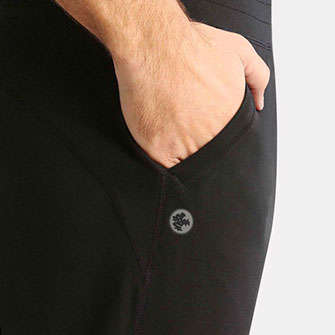 An alternative to polyester made in part from bio-based ingredients.


Recycled Materials Matter
The only good thing about discarded plastic water bottles? They're turned
into the recycled polyester that makes clothing like our bras and leggings soft
and strong. All our recycled polyesters (RPET) are GRS-certified.


The products below each contain more than 65% recycled polyester: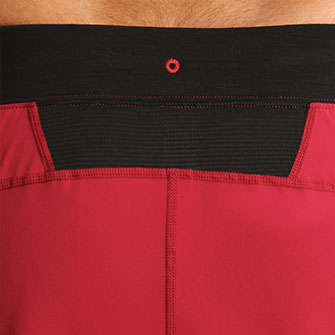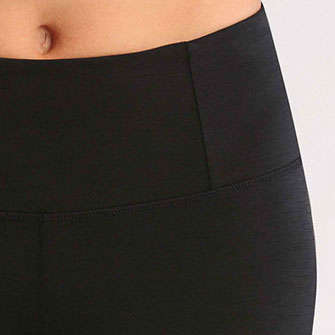 If a fabric we're looking for doesn't exist, we'll make it. If traditional processes
negatively impact the Earth we search for alternatives. We hold ourselves and our products
to the highest standards - and consistently strive to further minimize our environmental footprint.


Signature fabrics made by Manduka include: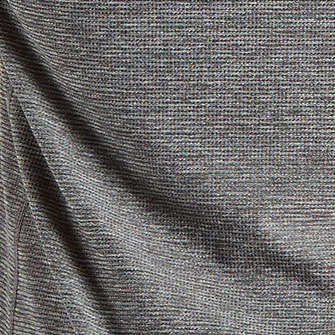 Ultra-light, cooling fabric engineered to make sweat marks vanish the moment they appear.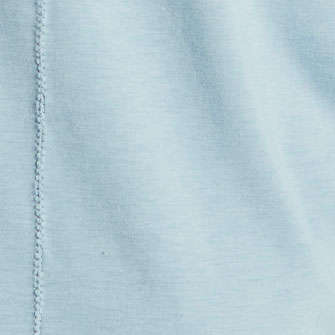 This moisture-wicking fabric blends four different fibers (Organic Cotton, COOLMAX®, Tencel and Spandex) with stretch technology to perform flawlessly.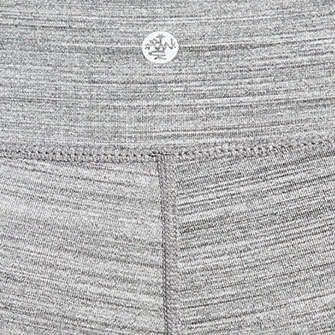 Enhancing the strength of recycled polyester by adding a touch of Spandex for supreme stretch and support.
Softer. Cooler. Drier. Each one of our fabrics is strategically selected to
make your time on the mat the best it can be.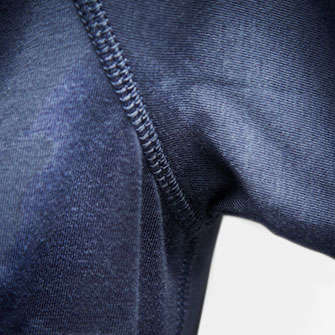 Sweat doesn't stand a chance. This fabric evaporates moisture immediately to keep you cool and dry.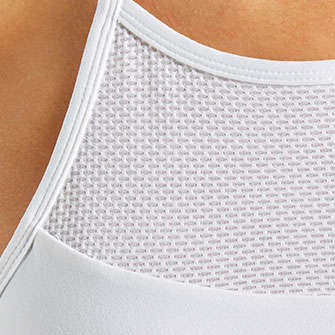 We place mesh panels where you need them most to provide breathability and ventilation during the hottest of practices.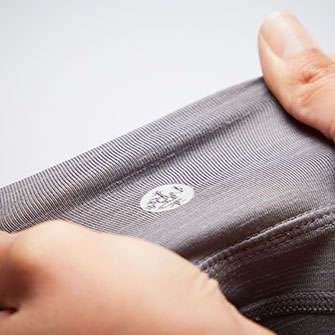 Soft, strong fabric to seamlessly move and flow with you into any pose.
Don't just take our word for it
When you see one of the certifications listed below, you'll know that the garment you're wearing is compliant with what we feel are the highest global industry standards.